About KHA
Company Profile
Kathy Hernandez & Associates is a full-service public relations and strategic communications firm, specializing in global travel and tourism, resort real estate, vacation ownership and the hospitality industry. The firm is based in Orlando, Florida.
Our goal is to deliver results that don't just create awareness but impact sales. We operate with the philosophy that marketing communications and public relations are inseparable.
We are accomplished public relations and communications professionals who have been recognized by industry organizations for the work done on behalf of our clients. We are driven by our commitment to professionalism, a quality work product and our clients' sales and marketing objectives.
Please visit our Services page for options on how we may meet your needs.
---
Professional Affiliations/Distinctions
President – Kathy A. Hernandez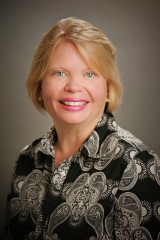 A seasoned 25-year public relations and print media professional, Kathy A. Hernandez is President of Kathy Hernandez & Associates. Fluent in Spanish, Hernandez has overseen international public relations accounts in the US, Mexico, Central and South America and the Caribbean. Dedicated account experience encompasses destinations, tourism promotion organizations, hotel and resort companies, corporate entities, timeshare companies and the cruise industry during her 13 years as a public relations senior vice president with Orlando-based YPB&R.
She has also served as Vice President, Corporate Communications for Cendant Timeshare Resort Group where she managed internal and external communications and aligned company communications and messaging across the company.
Hernandez's career highlights also include serving as a Corporate Communications Executive with Orlando-based Vistana Resort (now Starwood Vacation Ownership), a Training and Publications writer for Orlando-based Tupperware World Headquarters and Features Editor for Central Florida Magazine. Her career began in the journalism field with a features reporter position at The Winter Haven News Chief in Winter Haven, Fla, where she received feature writing awards from the Florida Society of Newspaper Editors.
Hernandez holds a B.A. degree in journalism from Duquesne University in Pittsburgh, PA. She currently is a member of the Communications Committee at ARDA. and is a member of the national Society of American Travel Writers (SATW) and its Atlantic-Caribbean Chapter and the national Public Relations Society of America (PRSA) and its Orlando Region Chapter. She has been honored with several Hospitality Sales & Marketing Association International (HSMAI) Golden Bell Silver and Bronze PR awards.